Throw The Party Of A Lifetime At Studio 360
Take your pole fitness class to the next level by planning an event or party around your workout! From a girl's night out, squeezing in a great dance workout along with your favorite drinks, to enjoying better fitness alongside the people who matter most, our team at Studio 360 can help you create the perfect intersection between fun and fitness.
Join us in Jacksonville and plan your next party with Studio 360! Our team will help you get the most fun, and the best workout, both in the same visit. If you're interested in learning more about how we can help you bond with friends, smile with family, or connect with coworkers through dance, just fill out the short form below!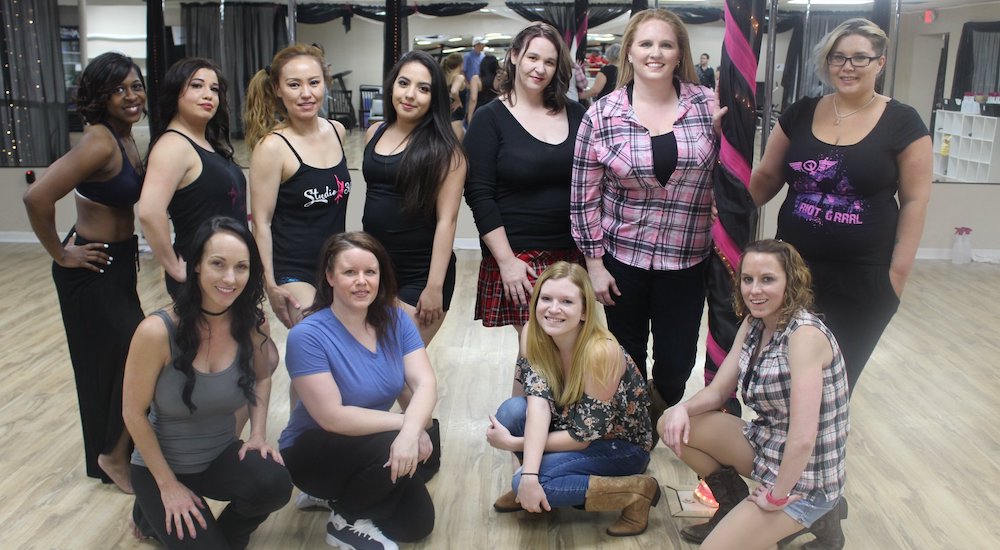 Our Parties Help You Create Stronger Ties
Pole Fitness helps people bond. The experience at Studio 360 is no exception -- our team started in Jacksonville in the hopes that we could help our community grow together through unique fitness classes that are supportive and empowering. Our events and parties are about helping you bring your friends, your family, and your coworkers into a space where they will be uplifted... and where you can have a little fun together!
Our private parties offer:
A fun & supportive space where you can enjoy fitness
Specialized planning to help make each event perfect
A supportive, empowering, & uplifting atmosphere
Total customization to get you the gathering you want
No matter what your goals are for your next gathering, our team at Studio 360 is proud to help you turn the vision in your mind into a reality at our studio! We're always open to help people from around Jacksonville craft the perfect moment. Just give us a call and let us know what you need!
Plan Your Next Party at Studio 360!
Our mission at Studio 360 is to have a positive impact on the Jacksonville community, and that can take many forms. It can mean helping women improve their fitness and reclaim their confidence. It can mean Pole Fitness classes to get your body working. It can even just mean a night of fun and fitness at our studio... so whatever you're planning, plan it with us!
To learn more about our event and party options, just fill out the form below!